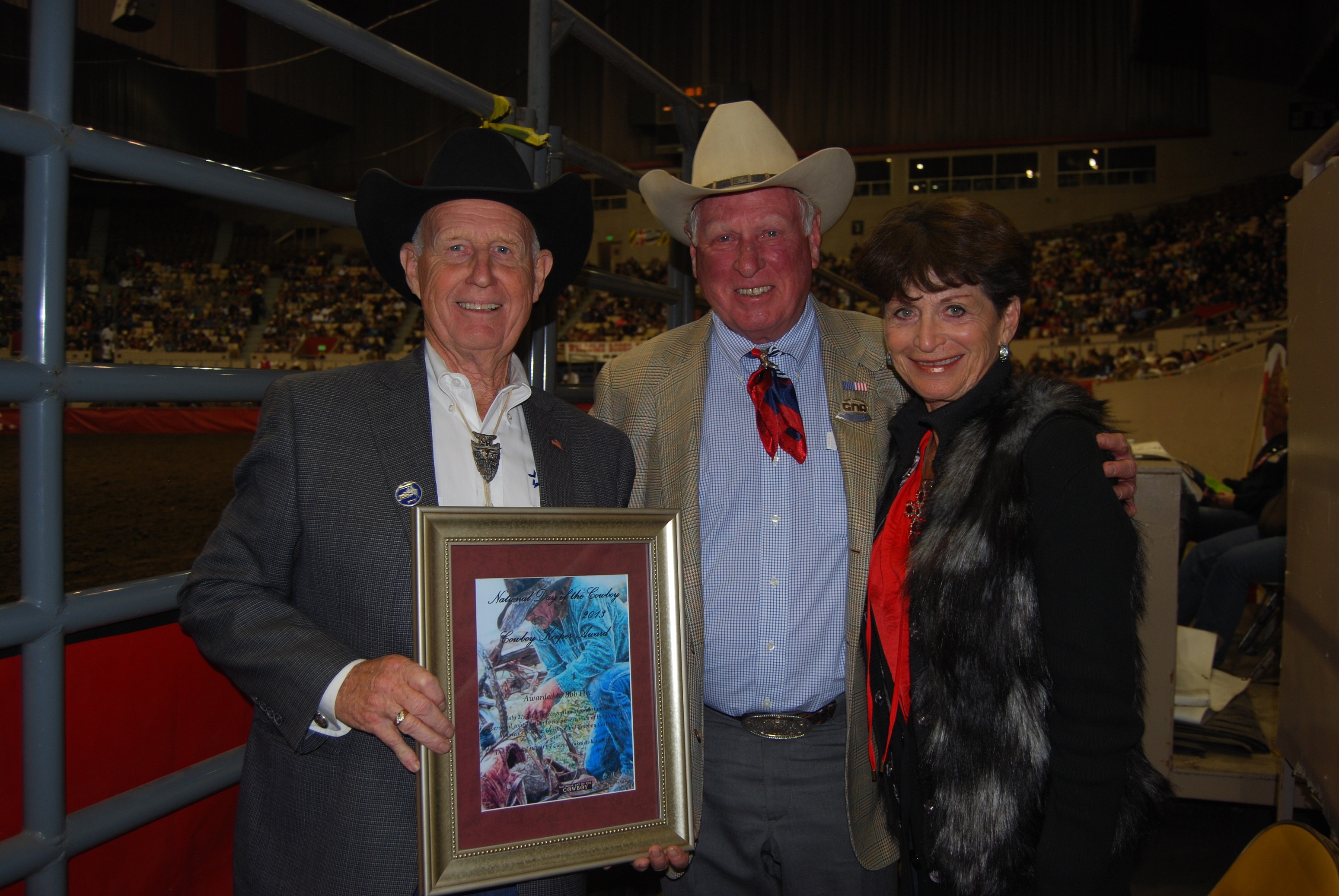 The National Day of the Cowboy organization recently honored Bob Fox at the Grand National Rodeo by awarding him their Cowboy Keeper Award.
Bob has represented the Professional Rodeo Cowboys Association in California for over 15 years and was honored for his work with PRCA, and other livestock organizations, to support positive legislation and oppose bills that would have a negative effect on rodeos and the livestock industry. He currently serves on the board of the Animal Welfare Council.
The award was presented by Hank Keuchler, President of the Cow Palace Board of Directors, during the final performance of the rodeo.
The Cowboy Keeper award was initiated by the National Day of the Cowboy Board of Directors as a way to recognize people and organizations that make a significant contribution to preserving our western culture and pioneer heritage. Bob was instrumental in the effort to get the legislature to pass a resolution that recognizes the 4th Saturday in July as the National Day of the Cowboy and Cowgirl in California.
Past recipients of the award include US Congresswoman Gabrielle Giffords, Michael Martin Murphey, Chris LeDoux, and The National Poetry Gathering.
The Animal Welfare Council congratulates Bob on the receipt of this prestigious award.