The Animal Welfare Council members support the use of animals in recreation, entertainment, industry and sports. We are dedicated to advancing the responsible and humane use of animals in these activities.
Who We Are?
Members of the Animal Welfare Council include organizations that interact with animals in the following activities:
The Animal Welfare Council is a non-profit, tax exempt (501-C-3) organization established for charitable and educational purposes. Membership includes organizations and business entities who are actively involved in caring for animals in recreation, entertainment, sport and industry. AWC provides a unified voice for those who enjoy riding, owning and interacting with animals on every level.
The Animal Welfare Council is committed to supporting member's expert advice and support regarding animal welfare and animal rights issues.
All members of the Animal Welfare Council are committed to preserving the interaction between animals and humans and educating the public concerning the care and treatment of animals involved in our member's activities.
Member Benefits
Weekly issue updates
Provided via e-mail, these updates keep members abreast of news regarding animal welfare issues and pertinent legislation.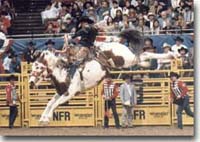 Speakers
Members of the Animal Welfare Council can address workshops, conventions, symposiums and meetings on a variety of animal welfare related topics.
Inter-industry networking
Members of AWC can network through e-mail and fax on a variety of issues and can create immediate response to negative press articles, legislation of concern or other pressing animal issues of member organizations.
AWC strives to educate the public with the facts about animal care within membership organizations. AWC also educates the public through letters to the editor, press releases and distribution of member organizations animal welfare information
Animal Welfare standards for the organizations must be submitted and approved by the AWC Board of Directors before membership is approved.
For more information on becoming a Animal Welfare Council member e-mail Cindy Schonholtz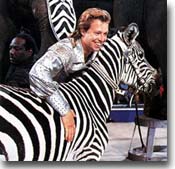 Donate to the Animal Welfare Council